It is not easy to pick the top Perak attractions because there is so much to see and do here. Perak is one of the largest states in Peninsular Malaysia with an area of over 21,000 sq. km. stretching from just north of Selangor all the way to the Thai border.
Its scenery includes the hills of the Titiwangsa range along its Eastern edge, the unusual limestone karst towers outside Ipoh, some spectacular caves, the huge Temenggor Lake, excellent beaches and the popular resort island of Pangkor.
The historic towns of Ipoh (Perak's capital), Taiping and Batu Gajah contain some fine heritage buildings and places of interest while the Royal town of Kuala Kangsar has some interesting palaces, museums and mosques to admire. Perak was one of Malaysia's main tin mining areas and the country's only surviving tin dredge is a piece of industrial heritage that can still be visited.
Add in the Leaning Tower of Teluk Intan, the former colonial hill station of Maxwell Hill, Kellie's Castle and for families, The Lost World of Tambun, and you can see that Perak has much to offer.
Lost World of Tambun
Lost World Of Tambun is Malaysia's premiere action and adventure family holiday destination. A wholesome family experience awaits you behind our majestic walls with everything you could possibly want from amusement park rides to eco-adventure thrills!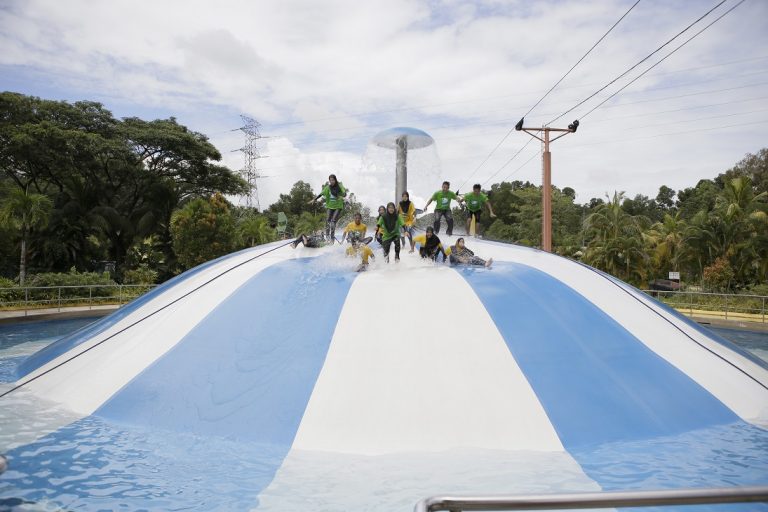 Bukit Merah Laketown
Surrounded by lush greenery and fronting one of Malaysia's largest 7,000-acre freshwater lake, the resort is only a 3 hours' drive from Kuala Lumpur and easily reached just off the Bukit Merah toll exit (Exit 150) along the North-South Expressway WATERPARK Straddling an area of 11 acres, it is one of the largest in the northern region of Peninsular Malaysia.